Canberra Clear is a family-run and locally owned landscaping and construction company that specialises in constructing WSUD for residential and commercial properties in the Canberra and Queanbeyan region.
We are specialists in creating sustainable and environmentally friendly gardens that incorporate WSUD to conserve and use rain, and stormwater runoff in your garden, ensuring vegetation not only survives but flourishes.
Our goal is to help Canberra become a leading water sensitive city.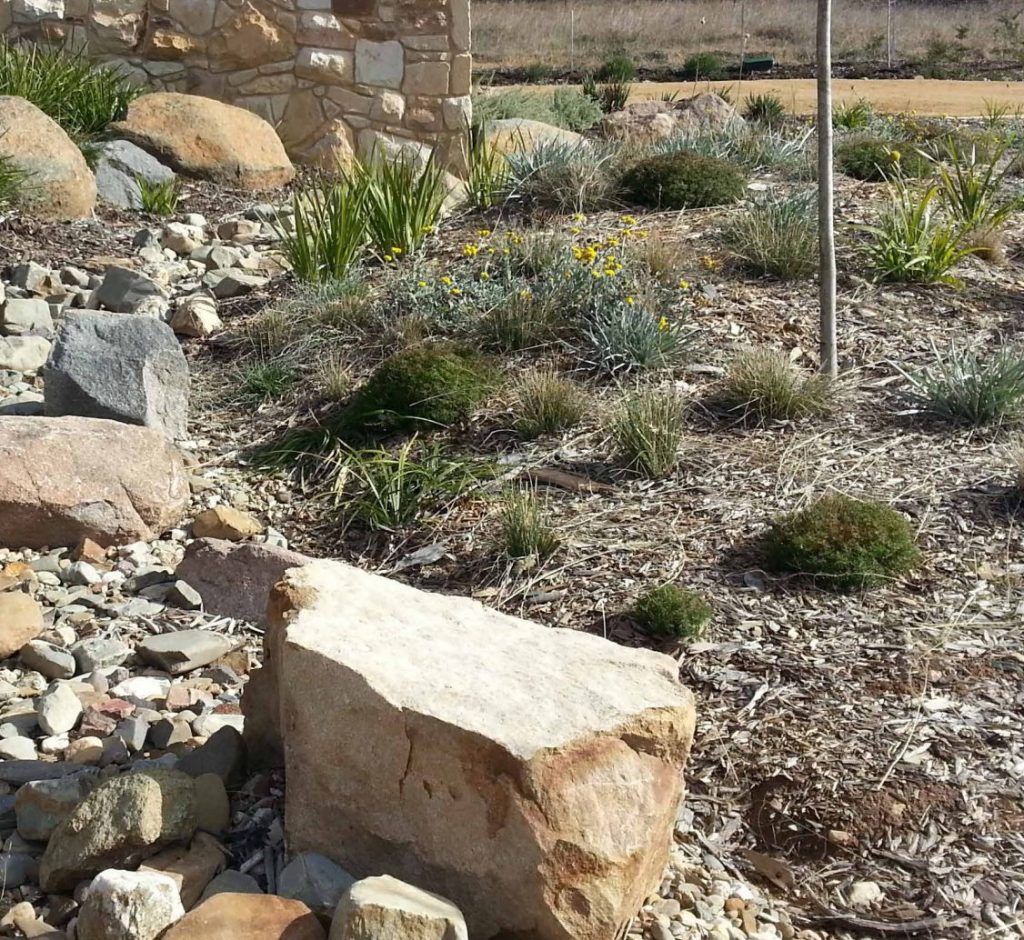 An experienced, qualified horticultural landscaper leads our professional landscaping business with over 20 years of experience in the Canberra region. He is supported by a qualified and experienced site manager and a small staff team.
Our team's skill sets are complementary, so we have extensive experience in all aspects of landscape construction, including stone and concrete paving, concreting, building retaining and feature walls with brick and block or stonework. In addition, we are experienced in constructing patios pergolas, creating shade and decorative screening structures, and installing garden lighting. Also, our experience includes the construction of decks and building pool scapes.
Plus, we have extensive horticultural experience and can advise you on selecting the best plants for your new garden. We plant and mulch new beds, create edging, and install irrigation systems to give your cherished plants the best opportunity to flourish.
Contact us today to discover how our experienced horticulturalists can help create the right environmentally friendly outdoor space for you.
Water sensitive urban design
What is WSUD
WSUD is an engineering approach to urban land planning and designed to minimise environmental degradation caused by stormwater from rain events. It uses landscape design and civil engineering elements to create swales directing runoff into retarding basins, dams, ponds, and wetlands. The benefit of WSUDs reduces flows that allow for the capture of any sediment and pollutants and slows down the runoff, preventing damage to the environment. Plus, they help improve visual appeal and increase recreational practicality to the surrounding environment.
Why Implement WSUD in Canberra?
The most significant advantage of introducing WSUD devices into our community is reducing potable water consumption in our gardens. As a result, it maximises water reuse and minimises multiple stormwater pollutants entering our major water bodies.
Other Major Advantages Include

Maximise ground water protection
Restoring close to natural flow rates back to our waterways
Minimise greenhouse emissions by reducing water consumption and increasing rain-water consumption.
Improve habitat and biodiversity.
Enhanced aesthetics by increasing vegetation wetlands, ponds and landscaping.
Combining urban and natural environments.
Greener streets and a reduction of the 'urban heat' effect
Increased land value
Improve sustainability of industries, tourism and other businesses that rely on healthy waterways.
Our Approach
Our commitment to ongoing training ensures that all employees are kept up to date with the latest methods in sustainable urban water management and understand the importance of precision within each construction and maintenance phase to uphold the system's integrity.
WSUD systems are without doubt the way of the future and an integral part of Canberra becoming national water sensitive leaders while continually improving our approach to WSUD systems.
Call us today to find out how Canberra Clear can help you save water and create the right WSUD for your garden.